Creating Community Partnerships
A lot of time and effort goes into building community partnerships. To learn from faculty and community partners who take on this work, we sat down with Carol Anne Russell of Pioneer House and Leeann Donnelly of UBC Faculty of Dentistry…
UBC Dentistry has partnered with Pioneer House (of Pioneer Community Living Association) to develop a program where UBC dental hygiene students provide care to residents of Pioneer House. This oral health preventative program has seen approximately 40 fourth year students provide care to about 100 patients at Pioneer House, with approximately $7,000 of care provided each year for the past 4 years.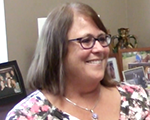 Pioneer Program is a thirty-bed community residential facility for persons diagnosed with a severe and persistent mental illness. The residence opened in March 1982 and its goal is to assist individuals to develop the skills necessary to facilitate the transition to independent community living. To this end, assistance is given in different areas including budgeting/finances, communication skills, illness medication education, and networking for community services and support. Emphasis is placed on resident involvement and participation in all aspects of the program. Pioneer's program is based on the psychosocial rehabilitation model and provides a balance of structured and unstructured time, in accordance with the individual needs of each resident.
For more information about Pioneer Community Living Association, visit www.pclaservices.ca/.
---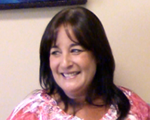 The leading centre in Canada for comprehensive dental hygiene education, UBC's Faculty of Dentistry prepares outstanding dental hygienists that are committed to advancing oral health and community service. Students in the Entry-to-Practice option complete their clinical education in the Faculty of Dentistry's state-of-the-art Nobel Biocare Oral Health Centre on the UBC-Vancouver campus.
For more information on the UBC Faculty of Dentistry, visit www.dentistry.ubc.ca
---
Key insights
Having students work with people with mental illness helps to reduce stigma and shift held beliefs around mental health.
Community-university partnerships are most effective when they do not cause additional work for the community but instead support community priorities. It's important to remain open and flexible: stay on top of changes, especially in the early stages, and make those changes quickly.
Community collaborations help scholars, researchers, and students understand some of the complexity of community contexts.