UBC President's Community-University Roundtables
Hosted by Prof. Santa J. Ono, the UBC President's Roundtables convene experts, practitioners, and policy-makers for candid conversations with UBC leadership about our region's most complex issues. Designed to surface new ideas and open pathways for community-university collaboration, UBC President's Roundtables advance solutions in the short and long term.
Read reports from past Roundtables below, and see how UBC is aligning its teaching, research and public engagement priorities with the needs of local communities.
---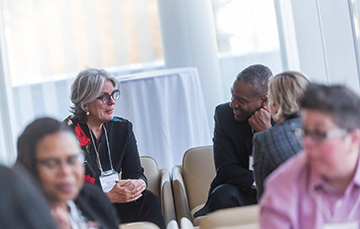 Supporting Non-Market Housing Innovation in Metro Vancouver
Co-hosted with the Housing Research Collaborative | April 8, 2019
Non-profit housing sector experts, leaders and policy-makers will discuss how UBC can better support and advance non-market housing innovation to help ease the affordability crisis.
---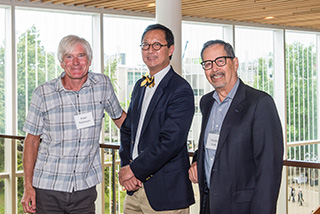 ---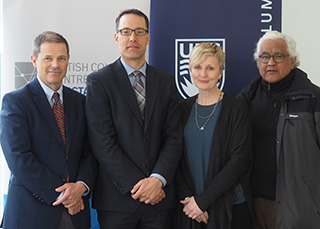 UBC's Response to the Opioid Overdose Crisis
Co-hosted with the BC Centre on Substance Use | April 3, 2018
Front-line workers, policymakers, researchers and peers shared their ideas about how UBC could address stigma related to substance use and addictions and help relieve the ongoing overdose crisis in our region.
---
Contact UBC Community Engagement for more information about the President's Roundtables, and how to get involved.