Community Engagement
Situated in the Vice President External Relations portfolio, Community Engagement works to support and enable community engagement being done across campus. We are an institution-wide strategic planning and service unit, and we are involved in a variety of initiatives that further UBC's commitment to Community Engagement.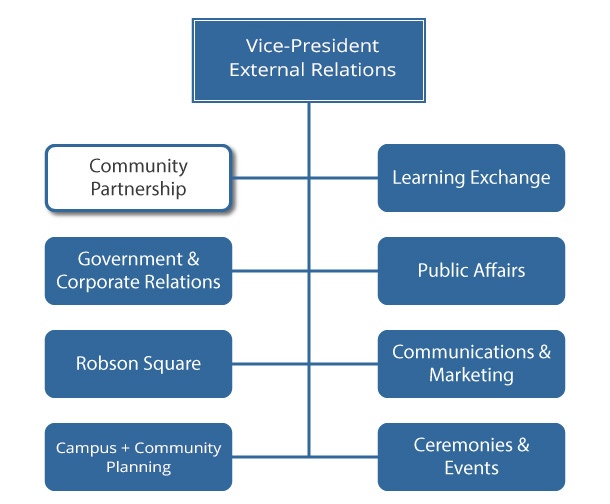 Community Engagement is committed to
Formulate and enact an evolving Community Engagement strategy.
Build recognition for and understanding of the value of Community Engagement.
Make connecting with UBC easier and more rewarding for external communities.
Learn from and build relationships with internal and external communities.
Support current system-wide Community Engagement initiatives and explore, align with, or inform policies, practices, and priorities to enhance Community Engagement at UBC.
We are also committed to listening to and incorporating feedback as this work evolves.
Your input is valued and appreciated – Connect with us
Community Engagement Newsletter Archive
---
UBC's Strategic Plan and Annual Report