The Community Engagement (CE) Table, formed in late 2019, is a group of UBC directors and senior leaders that discuss and coordinate efforts around community-university engagement on both campuses, with a focus on Indigenous, local and regional engagement.
Purpose
The purpose of the CE Table is to discuss and coordinate efforts, develop a stronger university narrative about community engagement, identify critical gaps and opportunities that require a collective effort, and provide an important interface between Deans and Executive.
Members
Yusuf Alam
Associate Director, UBC Centre for Community Engaged Learning, UBC Vancouver
Yusuf works in partnership with community groups, students, faculty members and UBC leadership to develop strategies to address complex social issues. He drives community partnership development for the Centre for Community Engaged Learning, develops university-wide systems that promote the continued engagement of the university community, oversees collaborative program development, and leads the strategic implementation of initiatives. Yusuf is an experienced practitioner who is energized by the many shared moments where community strengths have been harnessed in pursuit of transformations on food, health, and livelihood issues across governments and communities in Canada and internationally.
---
Lerato Chondoma
Associate Director, Indigenous Research Support Initiative
---
Gen Creighton
Manager, UBC Knowledge Exchange, UBC Vancouver
Gen did her PhD and completed a Post Doctoral Fellowship at UBC with a focus on young men, depression and suicide. Previous to this role she worked at Health Research BC as the manager for knowledge translation.
---
Jannik Haruo Eikenaar
Associate Provost, Inclusion, Diversity, Equity, Antiracism, UBC Okanagan
Jannik is an uninvited guest on the ancestral, traditional, and unceded territory of the Syilx Okanagan peoples, the son of Japanese and Dutch settlers to this part of the world, and a nephew, cousin, brother, husband, father, and uncle. At UBC, part of his role involves helping guide the Okanagan campus to be more welcoming and inclusive. He is particularly interested in how to make our campus more accessible and diverse. He recognizes that connections and engagements with local communities are crucial in this work.
---
Susan Grossman
Director, Centre for Community Engaged Learning
For the past twenty-five years Susan worked closely with university faculty, students, community based organizations, government, and business leaders, to launch and sustain a number of university-community partnership initiatives. She is a professional educator, skillful relationship builder, community engagement specialist, capacity builder, and strategic leader. She believes post-secondary institutions have a key role to play in supporting and mentoring the next generation of students who are passionate about tackling social problems and are motivated to take action.
Susan currently works as the Director at the Centre for Community Engaged Learning where she seeks to work in partnership with community to uncover assets, tap into existing energy, and support change already underway. She also sits on the Board of the Vancouver Foundation and holds a Bachelors of Arts degree in History from Kenyon College, a Masters of Arts in Education from the University of Michigan, and a certificate in Social Impact Strategy from the University of Pennsylvania.
---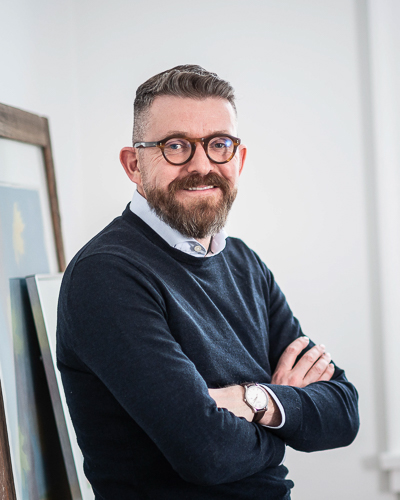 Adriaan de Jager
AVP Government Relations and Community Engagement (Co-chair)
Adriaan works with municipal, regional, provincial, and federal levels of government to promote strategic relations, advance key priorities and communicate UBC's vision. He also works to support the building of respectful relationships with community partners through scholarship, research, and public engagement opportunities. He has led UBC Government Relations since 2007 and acted previously as Executive Director, Government and Corporate Relations.
Born in the Netherlands, Adriaan has traveled widely and has worked and studied in the U.K., the Balkans and Central America. Prior to joining UBC, he worked and studied abroad supporting international humanitarian relief efforts, reconciliation and reconstruction. He is also a former board member of the United Nations Association and past Chair of the national Government Relations Officer Network.
---
Kathleen Leahy
Director, Learning Exchange, UBC Vancouver
As Director of the UBC Learning Exchange in Vancouver's Downtown Eastside, Kathleen works in tandem with the Academic Director to provide the vision, mentorship, and coordination that ensures staff and student staff can work with local residents, community partners, and university partners in a good way. With 30 years of frontline and leadership experience in inner-city environments and with extensive experience in non-traditional education, Kathleen has the experience to bring the right people into a room at the right time, help them understand each other's perspectives, and work together on complex issues. Kathleen also advises, consults, and adds capacity at an administrative level to Downtown Eastside organizations. Kathleen first joined the UBC Learning Exchange in 2007 before becoming the Director in 2011.
---
Fred Lee
Director, Alumni UBC
Fred is the Senior Director of Alumni Engagement at the University of British Columbia. A UBC graduate, Fred serves in a leadership role at alumni UBC. Fred and his team lead efforts to meaningfully increase engagement and build influence among UBC's community of more than 60,000 students on two campuses, and 380,000 global alumni residing in more than 140 countries. Recently, the Development and Alumni Engagement portfolio launched Forward, the campaign for UBC, a historic fundraising and engagement effort that aspires to raise more than $3 billion in philanthropic support and engaged more than 150,000 alumni. An active volunteer, Fred serves on many committees, including UBC's CampOUT, a leadership program for 2SLGBTQIA+ youth. In 2020, Fred was recipient of the UBC President's Staff Award for Equity, Diversity and Inclusion.
---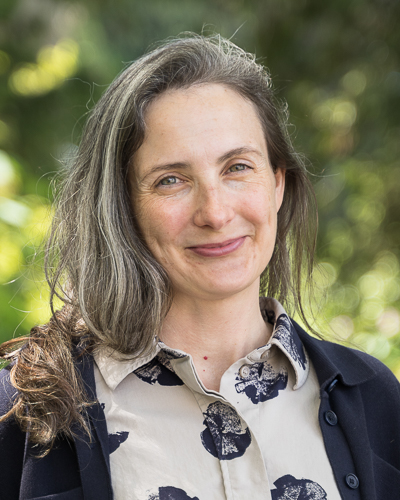 Katie McCallum
Manager, UBC Community Engagement, UBC Vancouver (Table Administrator)
Before joining UBC in 2012, Katie was doing community-based research and social planning with communities big and small across British Columbia. She's a third-generation settler of Scottish descent and now lives with her family in Vancouver on the unceded territories of the Musqueam, Squamish and Tsleil-Waututh peoples. Connect with her if you're interested in learning more about the Community Engagement Table and UBC's commitment to equitable and reciprocal community-university engagement.
---
Margaret Moss
Professor and Director, First Nations House of Learning
---
Linda Nolan
Senior Director, UBC Sustainability Hub, UBC Vancouver
Linda has over twenty-five years of experience in sustainability as a public interest environmental lawyer and NGO leader. Since joining UBC in 2020, Linda has co-led the development of the Sustainability Hub's strategic plan, instituted the Climate Justice webinar series, and started a new program to convene and coordinate work on implementing the UBC Climate Emergency Task Force report. Linda was an Adjunct Professor at the Allard School of Law for four years. She is a member of the Board of Trustees of the Canadian Museum of Nature and the IUCN Commission on Environmental Law, and previously served on Vancouver's Greenest City Action Team and the Boards of the Fraser Basin Council and Smart Growth BC. Her advocacy contributed to many legal reforms, and her publications cover topics ranging from groundwater protection to marine spatial planning to extinction art.
---
Jamie Snow
Associate Director, Community Relations, Faculty of Management, UBC Okanagan
---
Michelle Stack
Ph.D., Academic Director, UBC Learning Exchange and Professor, Faculty of Education, UBC Vancouver
Michelle received the Killam Award for Teaching for her innovative courses focusing on knowledge translation and equity. She has also received the Inaugural Public Humanities Hub award in recognition of her work as a public scholar.
---
Angela Towle
Co-Director, Patient & Community Partnership for Education, UBC Vancouver
Angela is an Associate Professor in the Department of Medicine and a Scholar in the Centre for Health Education Scholarship, Faculty of Medicine. She is also Co-Director of Patient & Community Partnership for Education in UBC Health, a unit with a research and development focus on patient / community engagement in health professional education.
---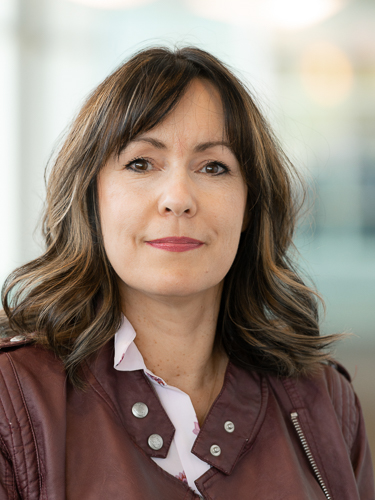 Nicole Udzenija
Director of Strategic Initiatives, Office of the Deputy Vice-Chancellor and Principal, UBC Okanagan
Nicole joined UBC in 2007. Prior to UBC, she worked in successive communications and change leadership roles at Telus, Port Metro Vancouver, and Vancouver Coastal Health. Most recently, she served as part of the leadership team that successfully implemented an Enterprise Resource Management system for the University of Illinois. Her background includes communications, community engagement, change management, leadership development and strategic planning, and in her current role at UBCO, she has responsibility for leading strategic planning.
---
Adrienne Vedan
AVP Students, Indigenous Programs & Services
---
Joely Viveiros
Associate Director, UBC First Nations House of Learning, UBC Vancouver
Joely is a Registered Audiologist and also now the Associate Director of the First Nations House of Learning. She is from the Gitxsan Nation with ties to the Xenaksiala people of the Haisla Nation. She is a graduate of UBC's Audiology program and holds a doctoral degree in Audiology from A.T. Still University. Prior to her new role at UBC, she operated a private audiology practice in Terrace, B.C. for 25 years, where she also raised a family.
---
Marten Youssef
Associate Vice President, University Relations, UBC Okanagan
Youssef oversees the campus' relationship with the public, including in the areas of marketing, media relations, community engagement and ceremonial activities on campus. Prior to joining UBC Okanagan, Marten held various roles globally in communications and journalism, including leading the public affairs team of the United Nations Special Tribunal for Lebanon. Marten holds a master's of business administration from Beedie School of Business at Simon Fraser University, a BA in political science and government from Trinity Western University, and a graduate certificate in journalism from Langara College.
---
More about the CE Table
The CE Table meets four to five times a year. Meetings are also an opportunity for members to connect with and learn about the efforts of the Community Engagement Network of staff.
Past topics have included: promotion, merit and tenure for engaged scholars; university narrative and communications regarding engagement; UBC's off-campus sites; university priorities including strategic plans, senior recruitment and budget priorities; funding programs; recognition and compensation of community partners.